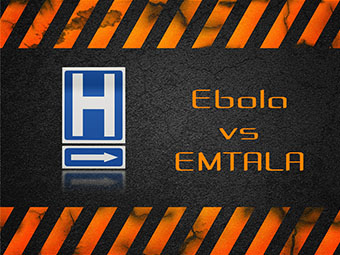 Since the Ebola issue came to the US, I have been getting questions from hospitals — and especially critical access hospitals — about whether CDC guidelines or EMTALA requirements are more important. The answer is YOU NEED TO COMPLY WITH BOTH.
Join us on November 11 AT 1 PM CST for the first in our promised series of webinars on EMTALA risk and compliance issues — and we will be leading off with the Ebola vs. EMTALA issue. Additional webinars will be announced approximately every two weeks for the next several months, so watch your email for additional announcements. This webinar series is sponsored by my employer Johnson Insurance Services LLC, and consistent with their policy on making risk management information available at a reasonable price, registration for this seminar is only $47 per site.
To register for the Ebola vs. EMTALA webinar, use the link below. If your schedule changes, don't worry, because we will be making a replay recording of the webinar available for 7 days following the program for those who register but are unable to attend.