Publisher's Opinion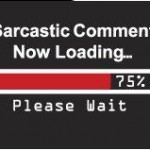 Warning
: Illegal string offset 'box_post_keywords' in
/home1/sfrew/public_html/newblog/wp-content/plugins/auto-link-genius/auto-link-genius.php
on line
905
Warning
: Illegal string offset 'box_post_keywords' in
/home1/sfrew/public_html/newblog/wp-content/plugins/auto-link-genius/auto-link-genius.php
on line
905
Warning
: Illegal string offset 'box_post_keywords' in
/home1/sfrew/public_html/newblog/wp-content/plugins/auto-link-genius/auto-link-genius.php
on line
905
Warning
: Illegal string offset 'box_post_keywords' in
/home1/sfrew/public_html/newblog/wp-content/plugins/auto-link-genius/auto-link-genius.php
on line
905
Warning
: Illegal string offset 'box_post_keywords' in
/home1/sfrew/public_html/newblog/wp-content/plugins/auto-link-genius/auto-link-genius.php
on line
905
Warning
: Illegal string offset 'box_post_keywords' in
/home1/sfrew/public_html/newblog/wp-content/plugins/auto-link-genius/auto-link-genius.php
on line
905
Warning
: Illegal string offset 'box_post_keywords' in
/home1/sfrew/public_html/newblog/wp-content/plugins/auto-link-genius/auto-link-genius.php
on line
905
Warning
: Illegal string offset 'box_post_keywords' in
/home1/sfrew/public_html/newblog/wp-content/plugins/auto-link-genius/auto-link-genius.php
on line
905
Warning
: Illegal string offset 'box_post_keywords' in
/home1/sfrew/public_html/newblog/wp-content/plugins/auto-link-genius/auto-link-genius.php
on line
905
Warning
: Illegal string offset 'box_post_keywords' in
/home1/sfrew/public_html/newblog/wp-content/plugins/auto-link-genius/auto-link-genius.php
on line
905
Warning
: Illegal string offset 'box_post_keywords' in
/home1/sfrew/public_html/newblog/wp-content/plugins/auto-link-genius/auto-link-genius.php
on line
905
Warning
: Illegal string offset 'box_post_keywords' in
/home1/sfrew/public_html/newblog/wp-content/plugins/auto-link-genius/auto-link-genius.php
on line
905
Warning
: Illegal string offset 'box_post_keywords' in
/home1/sfrew/public_html/newblog/wp-content/plugins/auto-link-genius/auto-link-genius.php
on line
905
Warning
: Illegal string offset 'box_post_keywords' in
/home1/sfrew/public_html/newblog/wp-content/plugins/auto-link-genius/auto-link-genius.php
on line
905
Warning
: Illegal string offset 'box_post_keywords' in
/home1/sfrew/public_html/newblog/wp-content/plugins/auto-link-genius/auto-link-genius.php
on line
905
Warning
: Illegal string offset 'box_post_keywords' in
/home1/sfrew/public_html/newblog/wp-content/plugins/auto-link-genius/auto-link-genius.php
on line
905
Warning
: Illegal string offset 'box_post_keywords' in
/home1/sfrew/public_html/newblog/wp-content/plugins/auto-link-genius/auto-link-genius.php
on line
905
Warning
: Illegal string offset 'box_post_keywords' in
/home1/sfrew/public_html/newblog/wp-content/plugins/auto-link-genius/auto-link-genius.php
on line
905
Warning
: Illegal string offset 'box_post_keywords' in
/home1/sfrew/public_html/newblog/wp-content/plugins/auto-link-genius/auto-link-genius.php
on line
905
Warning
: Illegal string offset 'box_post_keywords' in
/home1/sfrew/public_html/newblog/wp-content/plugins/auto-link-genius/auto-link-genius.php
on line
905
Warning
: Illegal string offset 'box_post_keywords' in
/home1/sfrew/public_html/newblog/wp-content/plugins/auto-link-genius/auto-link-genius.php
on line
905
Warning
: Illegal string offset 'box_post_keywords' in
/home1/sfrew/public_html/newblog/wp-content/plugins/auto-link-genius/auto-link-genius.php
on line
905
Warning
: Illegal string offset 'box_post_keywords' in
/home1/sfrew/public_html/newblog/wp-content/plugins/auto-link-genius/auto-link-genius.php
on line
905
Warning
: Illegal string offset 'box_post_keywords' in
/home1/sfrew/public_html/newblog/wp-content/plugins/auto-link-genius/auto-link-genius.php
on line
905
Warning
: Illegal string offset 'box_post_keywords' in
/home1/sfrew/public_html/newblog/wp-content/plugins/auto-link-genius/auto-link-genius.php
on line
905
Warning
: Illegal string offset 'box_post_keywords' in
/home1/sfrew/public_html/newblog/wp-content/plugins/auto-link-genius/auto-link-genius.php
on line
905
Warning
: Illegal string offset 'box_post_keywords' in
/home1/sfrew/public_html/newblog/wp-content/plugins/auto-link-genius/auto-link-genius.php
on line
905
Warning
: Illegal string offset 'box_post_keywords' in
/home1/sfrew/public_html/newblog/wp-content/plugins/auto-link-genius/auto-link-genius.php
on line
905
Warning
: Illegal string offset 'box_post_keywords' in
/home1/sfrew/public_html/newblog/wp-content/plugins/auto-link-genius/auto-link-genius.php
on line
905
Warning
: Illegal string offset 'box_post_keywords' in
/home1/sfrew/public_html/newblog/wp-content/plugins/auto-link-genius/auto-link-genius.php
on line
905
Warning
: Illegal string offset 'box_post_keywords' in
/home1/sfrew/public_html/newblog/wp-content/plugins/auto-link-genius/auto-link-genius.php
on line
905
Warning
: Illegal string offset 'box_post_keywords' in
/home1/sfrew/public_html/newblog/wp-content/plugins/auto-link-genius/auto-link-genius.php
on line
905
Warning
: Illegal string offset 'box_post_keywords' in
/home1/sfrew/public_html/newblog/wp-content/plugins/auto-link-genius/auto-link-genius.php
on line
905
Warning
: Illegal string offset 'box_post_keywords' in
/home1/sfrew/public_html/newblog/wp-content/plugins/auto-link-genius/auto-link-genius.php
on line
905
Warning
: Illegal string offset 'box_post_keywords' in
/home1/sfrew/public_html/newblog/wp-content/plugins/auto-link-genius/auto-link-genius.php
on line
905
Warning
: Illegal string offset 'box_post_keywords' in
/home1/sfrew/public_html/newblog/wp-content/plugins/auto-link-genius/auto-link-genius.php
on line
905
Warning
: Illegal string offset 'box_post_keywords' in
/home1/sfrew/public_html/newblog/wp-content/plugins/auto-link-genius/auto-link-genius.php
on line
905
Warning
: Illegal string offset 'box_post_keywords' in
/home1/sfrew/public_html/newblog/wp-content/plugins/auto-link-genius/auto-link-genius.php
on line
905
Warning
: Illegal string offset 'box_post_keywords' in
/home1/sfrew/public_html/newblog/wp-content/plugins/auto-link-genius/auto-link-genius.php
on line
905
Warning
: Illegal string offset 'box_post_keywords' in
/home1/sfrew/public_html/newblog/wp-content/plugins/auto-link-genius/auto-link-genius.php
on line
905
Warning
: Illegal string offset 'box_post_keywords' in
/home1/sfrew/public_html/newblog/wp-content/plugins/auto-link-genius/auto-link-genius.php
on line
905
Warning
: Illegal string offset 'box_post_keywords' in
/home1/sfrew/public_html/newblog/wp-content/plugins/auto-link-genius/auto-link-genius.php
on line
905
Warning
: Illegal string offset 'box_post_keywords' in
/home1/sfrew/public_html/newblog/wp-content/plugins/auto-link-genius/auto-link-genius.php
on line
905
Warning
: Illegal string offset 'box_post_keywords' in
/home1/sfrew/public_html/newblog/wp-content/plugins/auto-link-genius/auto-link-genius.php
on line
905
Warning
: Illegal string offset 'box_post_keywords' in
/home1/sfrew/public_html/newblog/wp-content/plugins/auto-link-genius/auto-link-genius.php
on line
905
Warning
: Illegal string offset 'box_post_keywords' in
/home1/sfrew/public_html/newblog/wp-content/plugins/auto-link-genius/auto-link-genius.php
on line
905
Warning
: Illegal string offset 'box_post_keywords' in
/home1/sfrew/public_html/newblog/wp-content/plugins/auto-link-genius/auto-link-genius.php
on line
905
Warning
: Illegal string offset 'box_post_keywords' in
/home1/sfrew/public_html/newblog/wp-content/plugins/auto-link-genius/auto-link-genius.php
on line
905
Warning
: Illegal string offset 'box_post_keywords' in
/home1/sfrew/public_html/newblog/wp-content/plugins/auto-link-genius/auto-link-genius.php
on line
905
Warning
: Illegal string offset 'box_post_keywords' in
/home1/sfrew/public_html/newblog/wp-content/plugins/auto-link-genius/auto-link-genius.php
on line
905
Warning
: Illegal string offset 'box_post_keywords' in
/home1/sfrew/public_html/newblog/wp-content/plugins/auto-link-genius/auto-link-genius.php
on line
905
Warning
: Illegal string offset 'box_post_keywords' in
/home1/sfrew/public_html/newblog/wp-content/plugins/auto-link-genius/auto-link-genius.php
on line
905
Warning
: Illegal string offset 'box_post_keywords' in
/home1/sfrew/public_html/newblog/wp-content/plugins/auto-link-genius/auto-link-genius.php
on line
905
Warning
: Illegal string offset 'box_post_keywords' in
/home1/sfrew/public_html/newblog/wp-content/plugins/auto-link-genius/auto-link-genius.php
on line
905
Warning
: Illegal string offset 'box_post_keywords' in
/home1/sfrew/public_html/newblog/wp-content/plugins/auto-link-genius/auto-link-genius.php
on line
905
Warning
: Illegal string offset 'box_post_keywords' in
/home1/sfrew/public_html/newblog/wp-content/plugins/auto-link-genius/auto-link-genius.php
on line
905
Warning
: Illegal string offset 'box_post_keywords' in
/home1/sfrew/public_html/newblog/wp-content/plugins/auto-link-genius/auto-link-genius.php
on line
905
Warning
: Illegal string offset 'box_post_keywords' in
/home1/sfrew/public_html/newblog/wp-content/plugins/auto-link-genius/auto-link-genius.php
on line
905
Warning
: Illegal string offset 'box_post_keywords' in
/home1/sfrew/public_html/newblog/wp-content/plugins/auto-link-genius/auto-link-genius.php
on line
905
Warning
: Illegal string offset 'box_post_keywords' in
/home1/sfrew/public_html/newblog/wp-content/plugins/auto-link-genius/auto-link-genius.php
on line
905
Warning
: Illegal string offset 'box_post_keywords' in
/home1/sfrew/public_html/newblog/wp-content/plugins/auto-link-genius/auto-link-genius.php
on line
905
Warning
: Illegal string offset 'box_post_keywords' in
/home1/sfrew/public_html/newblog/wp-content/plugins/auto-link-genius/auto-link-genius.php
on line
905
Warning
: Illegal string offset 'box_post_keywords' in
/home1/sfrew/public_html/newblog/wp-content/plugins/auto-link-genius/auto-link-genius.php
on line
905
Warning
: Illegal string offset 'box_post_keywords' in
/home1/sfrew/public_html/newblog/wp-content/plugins/auto-link-genius/auto-link-genius.php
on line
905
Warning
: Illegal string offset 'box_post_keywords' in
/home1/sfrew/public_html/newblog/wp-content/plugins/auto-link-genius/auto-link-genius.php
on line
905
Warning
: Illegal string offset 'box_post_keywords' in
/home1/sfrew/public_html/newblog/wp-content/plugins/auto-link-genius/auto-link-genius.php
on line
905
Warning
: Illegal string offset 'box_post_keywords' in
/home1/sfrew/public_html/newblog/wp-content/plugins/auto-link-genius/auto-link-genius.php
on line
905
Warning
: Illegal string offset 'box_post_keywords' in
/home1/sfrew/public_html/newblog/wp-content/plugins/auto-link-genius/auto-link-genius.php
on line
905
Warning
: Illegal string offset 'box_post_keywords' in
/home1/sfrew/public_html/newblog/wp-content/plugins/auto-link-genius/auto-link-genius.php
on line
905
Warning
: Illegal string offset 'box_post_keywords' in
/home1/sfrew/public_html/newblog/wp-content/plugins/auto-link-genius/auto-link-genius.php
on line
905
Warning
: Illegal string offset 'box_post_keywords' in
/home1/sfrew/public_html/newblog/wp-content/plugins/auto-link-genius/auto-link-genius.php
on line
905
Warning
: Illegal string offset 'box_post_keywords' in
/home1/sfrew/public_html/newblog/wp-content/plugins/auto-link-genius/auto-link-genius.php
on line
905
Warning
: Illegal string offset 'box_post_keywords' in
/home1/sfrew/public_html/newblog/wp-content/plugins/auto-link-genius/auto-link-genius.php
on line
905
Warning
: Illegal string offset 'box_post_keywords' in
/home1/sfrew/public_html/newblog/wp-content/plugins/auto-link-genius/auto-link-genius.php
on line
905
Warning
: Illegal string offset 'box_post_keywords' in
/home1/sfrew/public_html/newblog/wp-content/plugins/auto-link-genius/auto-link-genius.php
on line
905
Warning
: Illegal string offset 'box_post_keywords' in
/home1/sfrew/public_html/newblog/wp-content/plugins/auto-link-genius/auto-link-genius.php
on line
905
Warning
: Illegal string offset 'box_post_keywords' in
/home1/sfrew/public_html/newblog/wp-content/plugins/auto-link-genius/auto-link-genius.php
on line
905
Warning
: Illegal string offset 'box_post_keywords' in
/home1/sfrew/public_html/newblog/wp-content/plugins/auto-link-genius/auto-link-genius.php
on line
905
Warning
: Illegal string offset 'box_post_keywords' in
/home1/sfrew/public_html/newblog/wp-content/plugins/auto-link-genius/auto-link-genius.php
on line
905
Warning
: Illegal string offset 'box_post_keywords' in
/home1/sfrew/public_html/newblog/wp-content/plugins/auto-link-genius/auto-link-genius.php
on line
905
Warning
: Illegal string offset 'box_post_keywords' in
/home1/sfrew/public_html/newblog/wp-content/plugins/auto-link-genius/auto-link-genius.php
on line
905
Warning
: Illegal string offset 'box_post_keywords' in
/home1/sfrew/public_html/newblog/wp-content/plugins/auto-link-genius/auto-link-genius.php
on line
905
Warning
: Illegal string offset 'box_post_keywords' in
/home1/sfrew/public_html/newblog/wp-content/plugins/auto-link-genius/auto-link-genius.php
on line
905
Warning
: Illegal string offset 'box_post_keywords' in
/home1/sfrew/public_html/newblog/wp-content/plugins/auto-link-genius/auto-link-genius.php
on line
905
Warning
: Illegal string offset 'box_post_keywords' in
/home1/sfrew/public_html/newblog/wp-content/plugins/auto-link-genius/auto-link-genius.php
on line
905
Warning
: Illegal string offset 'box_post_keywords' in
/home1/sfrew/public_html/newblog/wp-content/plugins/auto-link-genius/auto-link-genius.php
on line
905
Warning
: Illegal string offset 'box_post_keywords' in
/home1/sfrew/public_html/newblog/wp-content/plugins/auto-link-genius/auto-link-genius.php
on line
905
Warning
: Illegal string offset 'box_post_keywords' in
/home1/sfrew/public_html/newblog/wp-content/plugins/auto-link-genius/auto-link-genius.php
on line
905
Warning
: Illegal string offset 'box_post_keywords' in
/home1/sfrew/public_html/newblog/wp-content/plugins/auto-link-genius/auto-link-genius.php
on line
905
Warning
: Illegal string offset 'box_post_keywords' in
/home1/sfrew/public_html/newblog/wp-content/plugins/auto-link-genius/auto-link-genius.php
on line
905
Warning
: Illegal string offset 'box_post_keywords' in
/home1/sfrew/public_html/newblog/wp-content/plugins/auto-link-genius/auto-link-genius.php
on line
905
Warning
: Illegal string offset 'box_post_keywords' in
/home1/sfrew/public_html/newblog/wp-content/plugins/auto-link-genius/auto-link-genius.php
on line
905
Warning
: Illegal string offset 'box_post_keywords' in
/home1/sfrew/public_html/newblog/wp-content/plugins/auto-link-genius/auto-link-genius.php
on line
905
Warning
: Illegal string offset 'box_post_keywords' in
/home1/sfrew/public_html/newblog/wp-content/plugins/auto-link-genius/auto-link-genius.php
on line
905
Warning
: Illegal string offset 'box_post_keywords' in
/home1/sfrew/public_html/newblog/wp-content/plugins/auto-link-genius/auto-link-genius.php
on line
905
Warning
: Illegal string offset 'box_post_keywords' in
/home1/sfrew/public_html/newblog/wp-content/plugins/auto-link-genius/auto-link-genius.php
on line
905
Warning
: Illegal string offset 'box_post_keywords' in
/home1/sfrew/public_html/newblog/wp-content/plugins/auto-link-genius/auto-link-genius.php
on line
905
Warning
: Illegal string offset 'box_post_keywords' in
/home1/sfrew/public_html/newblog/wp-content/plugins/auto-link-genius/auto-link-genius.php
on line
905
Warning
: Illegal string offset 'box_post_keywords' in
/home1/sfrew/public_html/newblog/wp-content/plugins/auto-link-genius/auto-link-genius.php
on line
905
Warning
: Illegal string offset 'box_post_keywords' in
/home1/sfrew/public_html/newblog/wp-content/plugins/auto-link-genius/auto-link-genius.php
on line
905
Warning
: Illegal string offset 'box_post_keywords' in
/home1/sfrew/public_html/newblog/wp-content/plugins/auto-link-genius/auto-link-genius.php
on line
905
Warning
: Illegal string offset 'box_post_keywords' in
/home1/sfrew/public_html/newblog/wp-content/plugins/auto-link-genius/auto-link-genius.php
on line
905
Warning
: Illegal string offset 'box_post_keywords' in
/home1/sfrew/public_html/newblog/wp-content/plugins/auto-link-genius/auto-link-genius.php
on line
905
Warning
: Illegal string offset 'box_post_keywords' in
/home1/sfrew/public_html/newblog/wp-content/plugins/auto-link-genius/auto-link-genius.php
on line
905
Warning
: Illegal string offset 'box_post_keywords' in
/home1/sfrew/public_html/newblog/wp-content/plugins/auto-link-genius/auto-link-genius.php
on line
905
Warning
: Illegal string offset 'box_post_keywords' in
/home1/sfrew/public_html/newblog/wp-content/plugins/auto-link-genius/auto-link-genius.php
on line
905
Warning
: Illegal string offset 'box_post_keywords' in
/home1/sfrew/public_html/newblog/wp-content/plugins/auto-link-genius/auto-link-genius.php
on line
905
Warning
: Illegal string offset 'box_post_keywords' in
/home1/sfrew/public_html/newblog/wp-content/plugins/auto-link-genius/auto-link-genius.php
on line
905
Warning
: Illegal string offset 'box_post_keywords' in
/home1/sfrew/public_html/newblog/wp-content/plugins/auto-link-genius/auto-link-genius.php
on line
905
Warning
: Illegal string offset 'box_post_keywords' in
/home1/sfrew/public_html/newblog/wp-content/plugins/auto-link-genius/auto-link-genius.php
on line
905
Warning
: Illegal string offset 'box_post_keywords' in
/home1/sfrew/public_html/newblog/wp-content/plugins/auto-link-genius/auto-link-genius.php
on line
905
Warning
: Illegal string offset 'box_post_keywords' in
/home1/sfrew/public_html/newblog/wp-content/plugins/auto-link-genius/auto-link-genius.php
on line
905
Warning
: Illegal string offset 'box_post_keywords' in
/home1/sfrew/public_html/newblog/wp-content/plugins/auto-link-genius/auto-link-genius.php
on line
905
Warning
: Illegal string offset 'box_post_keywords' in
/home1/sfrew/public_html/newblog/wp-content/plugins/auto-link-genius/auto-link-genius.php
on line
905
Warning
: Illegal string offset 'box_post_keywords' in
/home1/sfrew/public_html/newblog/wp-content/plugins/auto-link-genius/auto-link-genius.php
on line
905
Warning
: Illegal string offset 'box_post_keywords' in
/home1/sfrew/public_html/newblog/wp-content/plugins/auto-link-genius/auto-link-genius.php
on line
905
Warning
: Illegal string offset 'box_post_keywords' in
/home1/sfrew/public_html/newblog/wp-content/plugins/auto-link-genius/auto-link-genius.php
on line
905
Warning
: Illegal string offset 'box_post_keywords' in
/home1/sfrew/public_html/newblog/wp-content/plugins/auto-link-genius/auto-link-genius.php
on line
905
Warning
: Illegal string offset 'box_post_keywords' in
/home1/sfrew/public_html/newblog/wp-content/plugins/auto-link-genius/auto-link-genius.php
on line
905
Warning
: Illegal string offset 'box_post_keywords' in
/home1/sfrew/public_html/newblog/wp-content/plugins/auto-link-genius/auto-link-genius.php
on line
905
Warning
: Illegal string offset 'box_post_keywords' in
/home1/sfrew/public_html/newblog/wp-content/plugins/auto-link-genius/auto-link-genius.php
on line
905
Warning
: Illegal string offset 'box_post_keywords' in
/home1/sfrew/public_html/newblog/wp-content/plugins/auto-link-genius/auto-link-genius.php
on line
905
Warning
: Illegal string offset 'box_post_keywords' in
/home1/sfrew/public_html/newblog/wp-content/plugins/auto-link-genius/auto-link-genius.php
on line
905
Warning
: Illegal string offset 'box_post_keywords' in
/home1/sfrew/public_html/newblog/wp-content/plugins/auto-link-genius/auto-link-genius.php
on line
905
Warning
: Illegal string offset 'box_post_keywords' in
/home1/sfrew/public_html/newblog/wp-content/plugins/auto-link-genius/auto-link-genius.php
on line
905
Warning
: Illegal string offset 'box_post_keywords' in
/home1/sfrew/public_html/newblog/wp-content/plugins/auto-link-genius/auto-link-genius.php
on line
905
Warning
: Illegal string offset 'box_post_keywords' in
/home1/sfrew/public_html/newblog/wp-content/plugins/auto-link-genius/auto-link-genius.php
on line
905
Warning
: Illegal string offset 'box_post_keywords' in
/home1/sfrew/public_html/newblog/wp-content/plugins/auto-link-genius/auto-link-genius.php
on line
905
Warning
: Illegal string offset 'box_post_keywords' in
/home1/sfrew/public_html/newblog/wp-content/plugins/auto-link-genius/auto-link-genius.php
on line
905
Warning
: Illegal string offset 'box_post_keywords' in
/home1/sfrew/public_html/newblog/wp-content/plugins/auto-link-genius/auto-link-genius.php
on line
905
Warning
: Illegal string offset 'box_post_keywords' in
/home1/sfrew/public_html/newblog/wp-content/plugins/auto-link-genius/auto-link-genius.php
on line
905
Warning
: Illegal string offset 'box_post_keywords' in
/home1/sfrew/public_html/newblog/wp-content/plugins/auto-link-genius/auto-link-genius.php
on line
905
Warning
: Illegal string offset 'box_post_keywords' in
/home1/sfrew/public_html/newblog/wp-content/plugins/auto-link-genius/auto-link-genius.php
on line
905
Warning
: Illegal string offset 'box_post_keywords' in
/home1/sfrew/public_html/newblog/wp-content/plugins/auto-link-genius/auto-link-genius.php
on line
905
Warning
: Illegal string offset 'box_post_keywords' in
/home1/sfrew/public_html/newblog/wp-content/plugins/auto-link-genius/auto-link-genius.php
on line
905
Warning
: Illegal string offset 'box_post_keywords' in
/home1/sfrew/public_html/newblog/wp-content/plugins/auto-link-genius/auto-link-genius.php
on line
905
Warning
: Illegal string offset 'box_post_keywords' in
/home1/sfrew/public_html/newblog/wp-content/plugins/auto-link-genius/auto-link-genius.php
on line
905
Warning
: Illegal string offset 'box_post_keywords' in
/home1/sfrew/public_html/newblog/wp-content/plugins/auto-link-genius/auto-link-genius.php
on line
905
Warning
: Illegal string offset 'box_post_keywords' in
/home1/sfrew/public_html/newblog/wp-content/plugins/auto-link-genius/auto-link-genius.php
on line
905
Warning
: Illegal string offset 'box_post_keywords' in
/home1/sfrew/public_html/newblog/wp-content/plugins/auto-link-genius/auto-link-genius.php
on line
905
Warning
: Illegal string offset 'box_post_keywords' in
/home1/sfrew/public_html/newblog/wp-content/plugins/auto-link-genius/auto-link-genius.php
on line
905
Warning
: Illegal string offset 'box_post_keywords' in
/home1/sfrew/public_html/newblog/wp-content/plugins/auto-link-genius/auto-link-genius.php
on line
905
Warning
: Illegal string offset 'box_post_keywords' in
/home1/sfrew/public_html/newblog/wp-content/plugins/auto-link-genius/auto-link-genius.php
on line
905
Warning
: Illegal string offset 'box_post_keywords' in
/home1/sfrew/public_html/newblog/wp-content/plugins/auto-link-genius/auto-link-genius.php
on line
905
Warning
: Illegal string offset 'box_post_keywords' in
/home1/sfrew/public_html/newblog/wp-content/plugins/auto-link-genius/auto-link-genius.php
on line
905
Warning
: Illegal string offset 'box_post_keywords' in
/home1/sfrew/public_html/newblog/wp-content/plugins/auto-link-genius/auto-link-genius.php
on line
905
Warning
: Illegal string offset 'box_post_keywords' in
/home1/sfrew/public_html/newblog/wp-content/plugins/auto-link-genius/auto-link-genius.php
on line
905
Warning
: Illegal string offset 'box_post_keywords' in
/home1/sfrew/public_html/newblog/wp-content/plugins/auto-link-genius/auto-link-genius.php
on line
905
Warning
: Illegal string offset 'box_post_keywords' in
/home1/sfrew/public_html/newblog/wp-content/plugins/auto-link-genius/auto-link-genius.php
on line
905
Warning
: Illegal string offset 'box_post_keywords' in
/home1/sfrew/public_html/newblog/wp-content/plugins/auto-link-genius/auto-link-genius.php
on line
905
Warning
: Illegal string offset 'box_post_keywords' in
/home1/sfrew/public_html/newblog/wp-content/plugins/auto-link-genius/auto-link-genius.php
on line
905
Warning
: Illegal string offset 'box_post_keywords' in
/home1/sfrew/public_html/newblog/wp-content/plugins/auto-link-genius/auto-link-genius.php
on line
905
Warning
: Illegal string offset 'box_post_keywords' in
/home1/sfrew/public_html/newblog/wp-content/plugins/auto-link-genius/auto-link-genius.php
on line
905
Warning
: Illegal string offset 'box_post_keywords' in
/home1/sfrew/public_html/newblog/wp-content/plugins/auto-link-genius/auto-link-genius.php
on line
905
Warning
: Illegal string offset 'box_post_keywords' in
/home1/sfrew/public_html/newblog/wp-content/plugins/auto-link-genius/auto-link-genius.php
on line
905
Warning
: Illegal string offset 'box_post_keywords' in
/home1/sfrew/public_html/newblog/wp-content/plugins/auto-link-genius/auto-link-genius.php
on line
905
Warning
: Illegal string offset 'box_post_keywords' in
/home1/sfrew/public_html/newblog/wp-content/plugins/auto-link-genius/auto-link-genius.php
on line
905
Warning
: Illegal string offset 'box_post_keywords' in
/home1/sfrew/public_html/newblog/wp-content/plugins/auto-link-genius/auto-link-genius.php
on line
905
Warning
: Illegal string offset 'box_post_keywords' in
/home1/sfrew/public_html/newblog/wp-content/plugins/auto-link-genius/auto-link-genius.php
on line
905
Warning
: Illegal string offset 'box_post_keywords' in
/home1/sfrew/public_html/newblog/wp-content/plugins/auto-link-genius/auto-link-genius.php
on line
905
Warning
: Illegal string offset 'box_post_keywords' in
/home1/sfrew/public_html/newblog/wp-content/plugins/auto-link-genius/auto-link-genius.php
on line
905
Warning
: Illegal string offset 'box_post_keywords' in
/home1/sfrew/public_html/newblog/wp-content/plugins/auto-link-genius/auto-link-genius.php
on line
905
Warning
: Illegal string offset 'box_post_keywords' in
/home1/sfrew/public_html/newblog/wp-content/plugins/auto-link-genius/auto-link-genius.php
on line
905
Warning
: Illegal string offset 'box_post_keywords' in
/home1/sfrew/public_html/newblog/wp-content/plugins/auto-link-genius/auto-link-genius.php
on line
905
Warning
: Illegal string offset 'box_post_keywords' in
/home1/sfrew/public_html/newblog/wp-content/plugins/auto-link-genius/auto-link-genius.php
on line
905
Warning
: Illegal string offset 'box_post_keywords' in
/home1/sfrew/public_html/newblog/wp-content/plugins/auto-link-genius/auto-link-genius.php
on line
905
Warning
: Illegal string offset 'box_post_keywords' in
/home1/sfrew/public_html/newblog/wp-content/plugins/auto-link-genius/auto-link-genius.php
on line
905
Warning
: Illegal string offset 'box_post_keywords' in
/home1/sfrew/public_html/newblog/wp-content/plugins/auto-link-genius/auto-link-genius.php
on line
905
Warning
: Illegal string offset 'box_post_keywords' in
/home1/sfrew/public_html/newblog/wp-content/plugins/auto-link-genius/auto-link-genius.php
on line
905
Warning
: Illegal string offset 'box_post_keywords' in
/home1/sfrew/public_html/newblog/wp-content/plugins/auto-link-genius/auto-link-genius.php
on line
905
Warning
: Illegal string offset 'box_post_keywords' in
/home1/sfrew/public_html/newblog/wp-content/plugins/auto-link-genius/auto-link-genius.php
on line
905
Warning
: Illegal string offset 'box_post_keywords' in
/home1/sfrew/public_html/newblog/wp-content/plugins/auto-link-genius/auto-link-genius.php
on line
905
Warning
: Illegal string offset 'box_post_keywords' in
/home1/sfrew/public_html/newblog/wp-content/plugins/auto-link-genius/auto-link-genius.php
on line
905
Warning
: Illegal string offset 'box_post_keywords' in
/home1/sfrew/public_html/newblog/wp-content/plugins/auto-link-genius/auto-link-genius.php
on line
905
Warning
: Illegal string offset 'box_post_keywords' in
/home1/sfrew/public_html/newblog/wp-content/plugins/auto-link-genius/auto-link-genius.php
on line
905
Warning
: Illegal string offset 'box_post_keywords' in
/home1/sfrew/public_html/newblog/wp-content/plugins/auto-link-genius/auto-link-genius.php
on line
905
Warning
: Illegal string offset 'box_post_keywords' in
/home1/sfrew/public_html/newblog/wp-content/plugins/auto-link-genius/auto-link-genius.php
on line
905
Warning
: Illegal string offset 'box_post_keywords' in
/home1/sfrew/public_html/newblog/wp-content/plugins/auto-link-genius/auto-link-genius.php
on line
905
Warning
: Illegal string offset 'box_post_keywords' in
/home1/sfrew/public_html/newblog/wp-content/plugins/auto-link-genius/auto-link-genius.php
on line
905
Warning
: Illegal string offset 'box_post_keywords' in
/home1/sfrew/public_html/newblog/wp-content/plugins/auto-link-genius/auto-link-genius.php
on line
905
Warning
: Illegal string offset 'box_post_keywords' in
/home1/sfrew/public_html/newblog/wp-content/plugins/auto-link-genius/auto-link-genius.php
on line
905
Warning
: Illegal string offset 'box_post_keywords' in
/home1/sfrew/public_html/newblog/wp-content/plugins/auto-link-genius/auto-link-genius.php
on line
905
Warning
: Illegal string offset 'box_post_keywords' in
/home1/sfrew/public_html/newblog/wp-content/plugins/auto-link-genius/auto-link-genius.php
on line
905
Warning
: Illegal string offset 'box_post_keywords' in
/home1/sfrew/public_html/newblog/wp-content/plugins/auto-link-genius/auto-link-genius.php
on line
905
Warning
: Illegal string offset 'box_post_keywords' in
/home1/sfrew/public_html/newblog/wp-content/plugins/auto-link-genius/auto-link-genius.php
on line
905
Warning
: Illegal string offset 'box_post_keywords' in
/home1/sfrew/public_html/newblog/wp-content/plugins/auto-link-genius/auto-link-genius.php
on line
905
Warning
: Illegal string offset 'box_post_keywords' in
/home1/sfrew/public_html/newblog/wp-content/plugins/auto-link-genius/auto-link-genius.php
on line
905
Warning
: Illegal string offset 'box_post_keywords' in
/home1/sfrew/public_html/newblog/wp-content/plugins/auto-link-genius/auto-link-genius.php
on line
905
Warning
: Illegal string offset 'box_post_keywords' in
/home1/sfrew/public_html/newblog/wp-content/plugins/auto-link-genius/auto-link-genius.php
on line
905
Hospital Emergency Departments and the men and women who staff them are quickly coming to the end of their stamina and wits as they fight every day to get ahead of the hoards of patients descending on them.  While a few are making temporary gains, the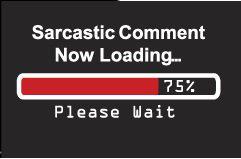 prospects for 2012 and beyond are looking grim.
The last GAO study  http://www.gao.gov/new.items/d09347.pdf showed serious delays in all classifications of patient care in the Emergency Departments.  Today, that study represents the "good old days"  before the economic crisis that has severely cut into the ranks of the insured patients and has forced hundreds of thousands of patients onto the Medicaid rolls.  In two years, Obamacare promises to move up to 30 million new patients into insured or Medicaid coverage, but recent CBA figures show that most will go to Medicaid.
The interesting concept is that these folks will have a primary care physician and won't need to go to the Emergency Department as often, so it will cut costs and pay for all of those new people.  Well, someone forgot to factor in the need for extra physicians, extra nurses, and access to medication – and, oh yah, that needs to be available on a 24-hour basis.
But that's ok, we'll just expect all of the doctors in the country to just see more patients on Medicaid.
As an incentive we can follow the California approach by cutting average reimbursement for 2012 to $11 per office visit.  That should make doctors willing to take on more Medicaid patients right?  After all, just because it costs the physician $30-$50 per office visit in overhead shouldn't be a deterrent because they get the satisfaction of serving the greater good.
And California suggests that the ED collect a $50 co-pay before they see patients as a deterrent from excessive ED use – great idea except for EMTALA (you know that pesky federal law that has been in effect for 25 years).  They must be on the same wave length as Washington State (see prior article).
In my millennium predictions for 2000, I wrote that ED physicians should get a job skill other than medicine  they like that will support their families, move to a small town, keep up their medical license so their family will be able to access medical care, and be prepared to quit when the government made medical practice impossible.  I probably should have also told them to pay off their mortgages on an expedited basis, but I missed that one.  Those recommendations still stand.
So, what do I predict as the first of my 2012 expectations?
And my final word of advice for those sending their kids off to college – Veterinary Medicine.  You still end up with large student loans, but you get paid $50 -$75 for a simple office visit (5-7 times what a physician gets paid in the Medi-Cal program), you get paid up-front, and for the most part folks make appointments, there is no ED call, and most of them appreciate your service.  You also get paid just to babysit the animal (boarding becomes a good thing).
Read More