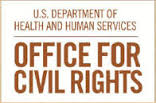 Is your organization up to date on HIPAA compliant patient access to their own records?
In 2016 OCR issued new guidance setting out standards for patient access to records as a high priority for HIPAA COMPLIANCE.  The guidance can be found at https://www.hhs.gov/hipaa/for-professionals/privacy/guidance/access/index.html
In response to the new guidance and to aid covered entities to comply with the guidance, the American Health Information Management Association (AHIMA) released its final version of a Model Form this week.  The model form is specifically aimed at documenting proper patient access to their own files and is not intended to serve as a tool for release of information to third parties.  Full instructions accompany the Model Form.
You may download the form at https://engage.ahima.org/viewdocument/patient-request-model-form