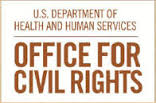 The U.S. Department of Health and Human Services, Office for Civil Rights (OCR), has announced a Health Insurance Portability and Accountability Act of 1996 (HIPAA) civil money penalty against Children's Medical Center of Dallas (Children's) based on its impermissible disclosure of unsecured electronic protected health information (ePHI) and non-compliance over many years with multiple standards of the HIPAA Security Rule. OCR issued a Notice of Proposed Determination in accordance with 45 CFR 160.420, which included instruction for how Children's could file a request for a hearing. Children's did not request a hearing. Accordingly, OCR issued a Notice of Final Determination and Children have paid the full civil money penalty of $3.2 million. Children's is a pediatric hospital in Dallas, Texas, and is part of Children's Health, the seventh largest pediatric health care provider in the nation.
On January 18, 2010, Children's filed a breach report with OCR indicating the loss of an unencrypted, non-password protected BlackBerry device at the Dallas/Fort Worth International Airport on November 19, 2009. The device contained the ePHI of approximately 3,800 individuals. On July 5, 2013, Children's filed a separate HIPAA Breach Notification Report with OCR, reporting the theft of an unencrypted laptop from its premises sometime between April 4 and April 9, 2013. Children's reported the device contained the ePHI of 2,462 individuals. Although Children's implemented some physical safeguards to the laptop storage area (e.g., badge access and a security camera at one of the entrances), it also provided access to the area to workforce not authorized to access ePHI.
OCR's investigation revealed Children's noncompliance with HIPAA Rules, specifically, a failure to implement risk management plans, contrary to prior external recommendations to do so, and a failure to deploy encryption or an equivalent alternative measure on all of its laptops, work stations, mobile devices and removable storage media until April 9, 2013. Despite Children's knowledge about the risk of maintaining unencrypted ePHI on its devices as far back as 2007, Children's issued unencrypted BlackBerry devices to nurses and allowed its workforce members to continue using unencrypted laptops and other mobile devices until 2013.
The Notice of Proposed Determination and Notice of Final Determination may be found on the OCR website at http://www.hhs.gov/hipaa/for-professionals/compliance-enforcement/agreements/Childrens
COMMENT: Way too many organizations allow employees and medical staff members to have protected health information on portable devices without good cause. Most of those are still unencrypted — especially private devices of physicians.