Hospitals are finding it harder and harder to find ambulance services willing to transport medicaid patients in Illinois, according to a report in the Deadbeat Illinois series by Gatehouse News Service. The statewide series covers the financial woes of the state with the country's lowest credit rating.
Ambulance services in Illinois range from 22 to 40 per cent of their volume on Medicaid patients, according to Gatehouse. Currently, the state owes healthcare providers more than $308 million, with delays in payments ranging from 9 to 12 months. Even when the state pays, the Medicaid rate is roughly 15 cents on the $1 billed, Gatehouse reported.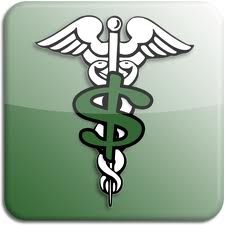 A large percentage of EMS in Illinois is provided by fire districts, cities, and counties, but they are also impacted by the low, slow payment issue. With one of the worst economic pictures in the country, tax revenues to EMS authorities have dropped and many jurisdictions are subject to tax caps that prevent them from making up lost revenue. Most public services have levied EMS service fees and started billing Medicare and Medicaid for extra revenue. The Medicaid payment delays are threatening even volunteer departments throughout the state.
In a move that leaves some providers puzzled, Illinois has jumped aboard the Obamacare medicaid expansion and will add 320,000 – 500,000 new patients to the rolls by 2017. Initially, extra expenses will be funded by the federal government, but ultimately revert to the state budget. Simultaneously, the state faces massively under-funded pension costs totaling $97 Billion and the City of Chicago unsuccessfully went to to the Legislature this Spring seeking a two year suspension of contributions to pensions. These financial woes follow a 67% increase in state income tax and an exodus of business from the State.
EMS and hospitals, however, are not the only ones or even the first ones to suffer. The current crisis is the second in a decade and the pair have wiped out many of the privately owned and small corporately owned pharmacies and nursing homes. The few remaining have had to make hard choices on eliminating Medicare patients or learning to live on "starvation wages" for reimbursement.
With private ambulance companies that don't have out-of-state corporate operations to carry the cash flow for Illinois, the surge in Medicaid demand and the low payment rates will likely force these local and regional providers out of business. Public services will likewise be put in a crunch that will shut down some services and force cut-backs in others.
With the addition of 11 million to 30 million new folks to "insurance" under Obamacare and an estimated 8 million insured workers losing care and dropping back to Medicaid, my prediction is that Medicaid roles will soar, more states will move into situations like the Illinois model, and healthcare providers will be forced out of Medicaid or out of healthcare altogether. You would think that after cutting his teeth on politics and economics in Illinois, the President might have chosen not to perpetuate the Illinois model at a national scale. At this point, 30 states have adopted some form of the Medicaid expansion option.
(graphic courtesy of flickr.com, use does not imply endorsement)